Kleinburg, or the "Jewel of Vaughan," is an affluent, historic area between Huntington Road and Weston Road. It also borders Mackenzie Drive and extends to King-Vaughan Road. Additionally, Kleinburg is a quick, 15 minutes drive from Toronto Pearson International Airport.
Luxury real estate is in high demand due to the wealth factor of the neighborhood, which matches Canada's most affluent area, Oakville. Boasting grand estate lots, ranch-style bungalows, and upscale subdivision-style homes south of the village. Additionally, extraordinary custom-built homes in Kleinburg and upcoming , presenting potential buyers with options when investing in an established, sought-after community.
Kleinburg residents congregate in the historic village to enjoy exquisite boutiques, art galleries, fine dining, and stress-soothing spas, within proximity to their homes. What's unique about Kleinburg is that it feels like a remote destination despite its proximity to highways 27, 427, and 407.

Affluent buyers have flocked to Kleinburg in recent years, looking to buy their next high-end property.
Everything to consider when investing in Kleinburg luxury properties
What to know about the Kleinburg luxury real estate market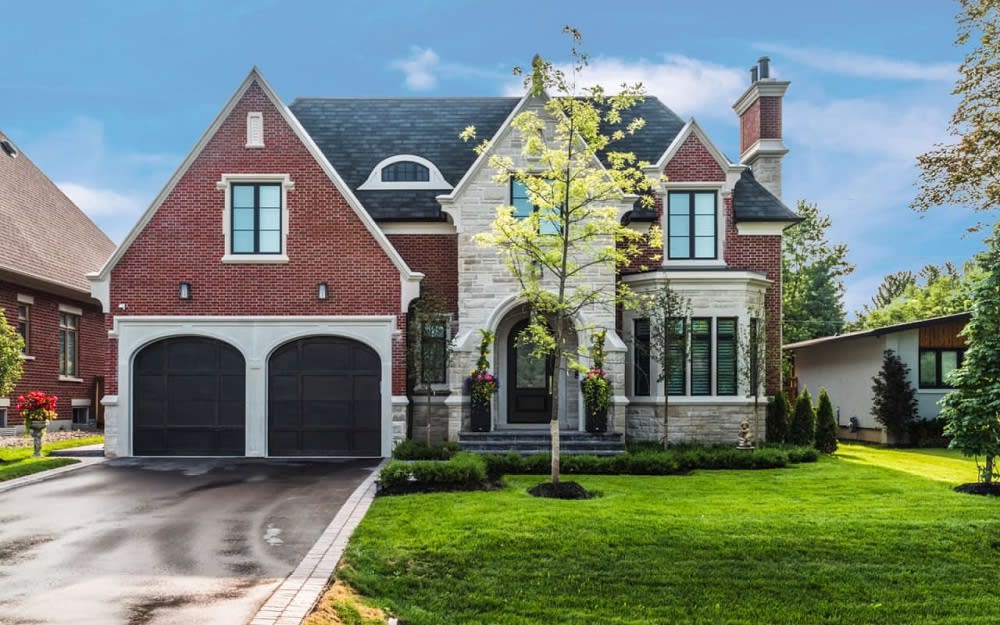 Kleinburg is 1.05 square kilometers, so it's small enough to limit the number and types of homes and properties being built. Modern builds and heritage homes make up most of the residences. Additionally, nearly 80% of Kleinburg home sales are detached homes. They often are spacious on ample lots.
The average price for a detached 4-bedroom home was $2 million in 2021. Today the price is $2.7 million. For those who want to get into the area, Kleinburg also has a handful of townhomes and condominiums for sale.
Buyers are spending more money on luxury homes with a lot of space. In 2021, nearly 70% of the homes sold were above the asking price, reflecting a strong seller's market and the readiness of buyers to pay more for luxury homes and bigger lots.
Much of the upper-tier Kleinburg real estate market is sold quietly without the public's knowledge. Top-tier properties priced at over $1 million in the greater Toronto area sell impressively, with
52,776 homes sold in 2021
. The demand for top-tier properties will grow as people redefine what living in luxury means.
When it comes to defining a luxury property in Kleinburg, buyers measure the available properties against others across the country and worldwide. They look at location, layout, design, materials, and aesthetics. They also consider if the property can provide a high-quality standard and whether it feels like a luxury home.
How to invest in luxury Kleinburg real estate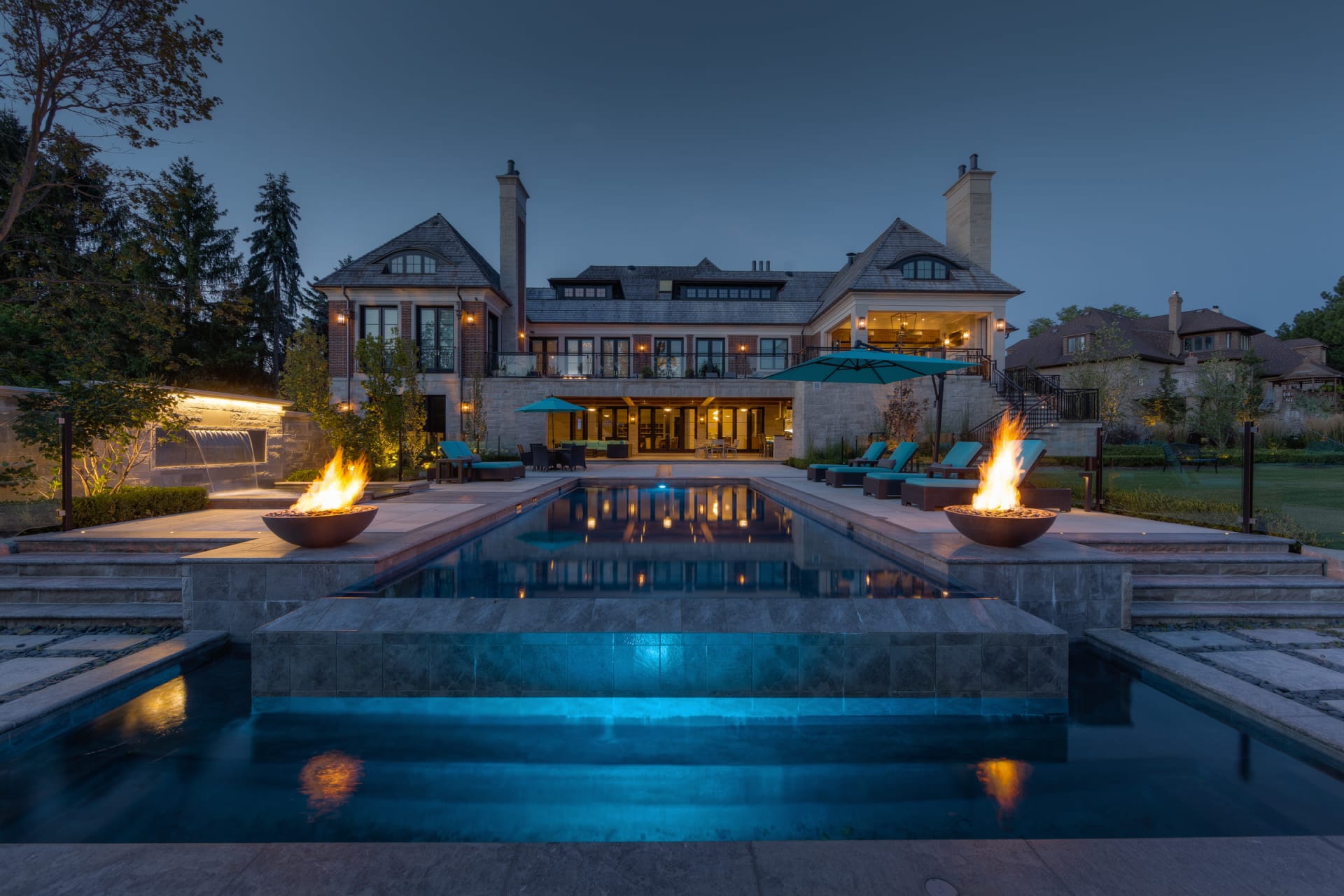 You have several options when investing in Kleinburg's luxury real estate properties. Whether you are buying a family home or looking to invest in Kleinburg houses for sale to flip them for a profit, below are some options.
Flipping a mansion
Remodeling an existing luxury property is the first option, especially if it has a higher return on investment (ROI) than building. Additionally, most luxury homes are better maintained than average homes, which means fewer rehabilitation costs. However, you are still limited to the available properties in Kleinburg with the right mix of architecture, style, and condition.
Competition for such Kleinburg houses for sale is stiff, but the upside is that few flippers focus on the luxury market. That's because it requires specialized know-how to secure the financing, negotiate a price that returns a profit, close the sale, and execute a luxury property rehabilitation project at a high level. However, if you manage to get it all done, you are assured of a good profit when you sell.
Buy a luxury condo
Spending money on a Kleinburg residence located in a luxury building with amenities is the new trend, whether you wish to buy a luxury condominium to rent or live in. However, location matters.
The building's services, management and features can make or break the investment. For example, it may not have a full-time door attendant but offers numerous other perks such as intelligent layouts, views, terraces, and high ceilings that can help distinguish the home from other cookie-cutter condos leading to a higher selling rate later.
Remember that buying a luxury real estate property means buying a lifestyle. So look for condominiums with features such as private decks, good management, exclusive outdoor space with BBQ hook-up, fitness center, party room, guest suites and visitor parking. Access to local amenities is also important. With these amenities, your property will hold its value.
Buy a investment property
A rental in Kleinburg can provide many benefits such as asset appreciation, tax deductions, and personal enjoyment. Most hoes are owner-occupied. However, selecting a location with a typically strong real estate market is also critical.
Luxury rental properties, short or long term, are excellent for income and investment portfolios. Additionally, you should invest in a property attractive to families and executives since it will increase your rental price, occupation rate, and ROI.
Complete a custom build
A custom-built luxury home can offer the highest ROI and profit margin despite taking a long time to complete if everything goes well. New luxury homes for sale in Kleinburg with the most desired amenities and styles will always be excellent investments when you decide to sell.
However, be careful about how you customize the home if you are not building it for your family. Select a layout, finishes, and amenities that appeal to a broad segment of the local luxury market to increase your chances of selling quickly. Also, ensure the home is welcoming, functional, and has the best security and privacy features most high-end buyers want.
Still, it's a fine line between building a home with a broad appeal and creating the uniqueness luxury buyers want. In the high-end real estate market, prices soar when a property is custom-built, not commoditized, is desirable, and has demand. Remember that the more exclusive your home is, the more worthy of an investment it becomes.
When to invest in luxury Kleinburg real estate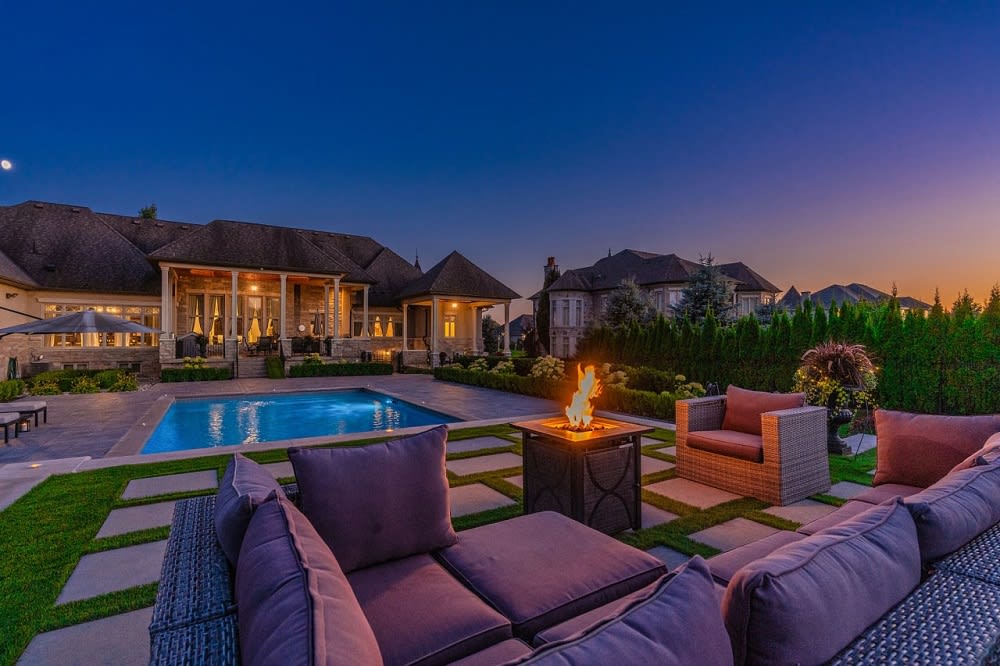 Now is the best time to invest in Kleinburg homes for sale. Thanks to the redefined Canadian real estate market in 2021, many residents and foreigners started investing in the real estate market. The renewed interest was due to the transformative change in how Canadians perceived the essence of their houses as an investment in pleasure, lifestyle, security, financial stability, physical sanctuary, and generational wealth.
Canada's major real estate markets broke records throughout 2021 following Canadians' urgent demand for housing mobility after the height of the pandemic. The renewed interest in purchasing real estate assets was also heavily influenced by strengthening confidence in the economic recovery. Consequently, it drove price gains, propelled markets to historic highs, and eroded inventory.
One of the pandemic's lasting effects within the country's luxury real estate markets, such as Kleinburg, Ontario, was the standard elevation of "luxury." Today, affluent consumers and investors seek a top caliber of architectural excellence, design, amenities, technology, and service meeting lofty global standards.
The willingness to invest in excellence will continue to foster a competitive environment for Kleinburg luxury real estate for the foreseeable future.
The
greater Toronto area
saw a 224% year-over-year increase in the $4 million-plus luxury real estate market consisting of condominiums and single and attached family homes. Ultra-luxury property sales worth over $10 million surged 238% on Multiple Listings Service (MLS). However, luxury sales continued migrating away from the MLS towards exclusive marketing and sales platforms because homeowners sought to protect their privacy.
Where to invest in luxury Kleinburg real estate
The Kleinburg real estate market is currently hot and enjoys high demand, so working with a local realtor is advisable. Working with a knowledgeable, experienced Broker who knows what's happening on the market gives you an advantage. You will know when the perfect and most exclusive homes become available, sometimes even before they hit the market.
Janice Williams
is a trusted Kleinburg real estate agent who knows how the Kleinburg real estate market works. She has an extensive portfolio of properties, including Kleinburg and King City.
Buying homes for sale in Kleinburg has never been easier.
Contact Janice Williams
today if you are interested in investing in luxury Kleinburg homes for sale and learning about the area's real estate market.
*Header photo courtesy of Janice Williams